Jan 2, 2018 03:28 PM Central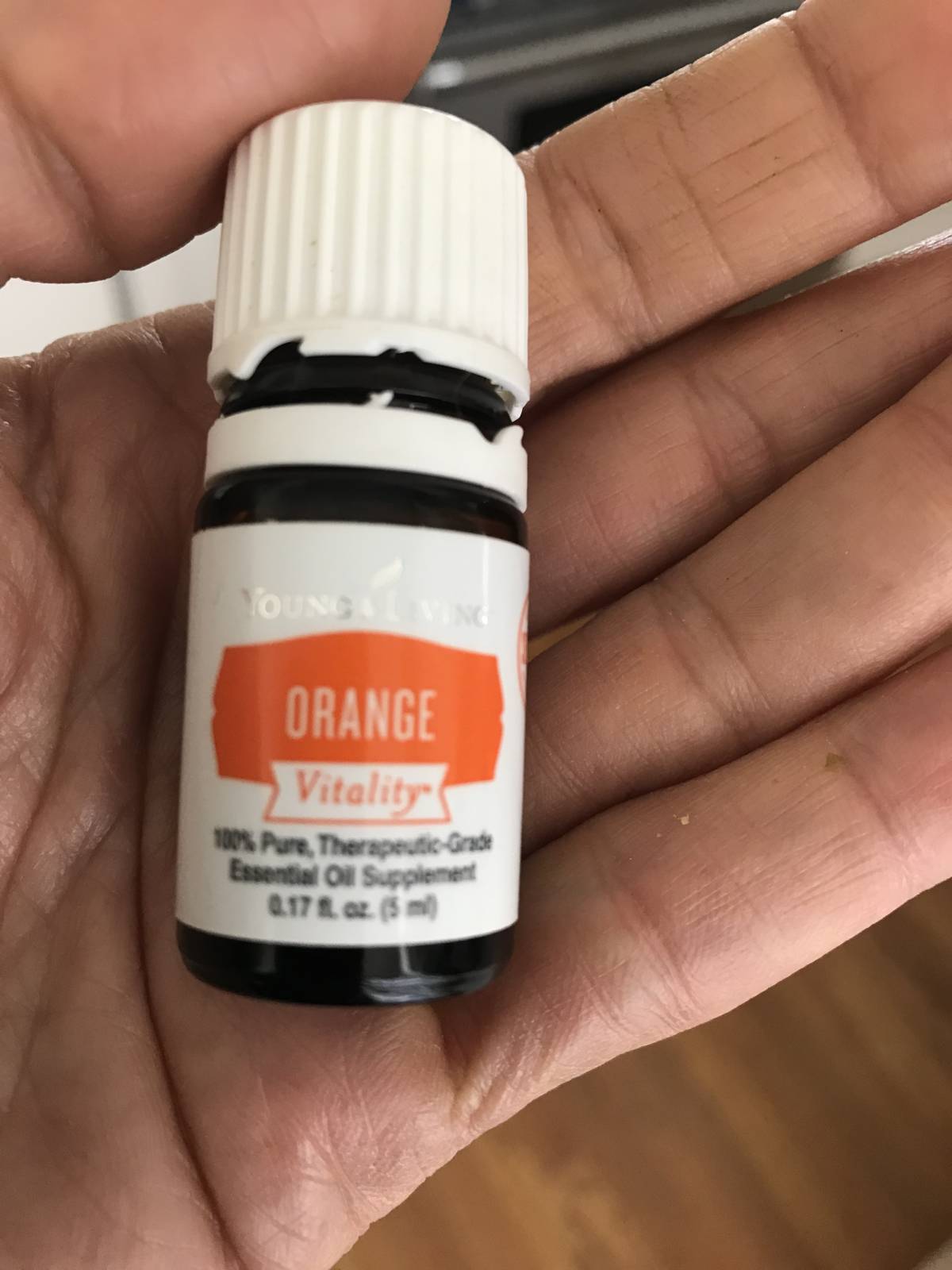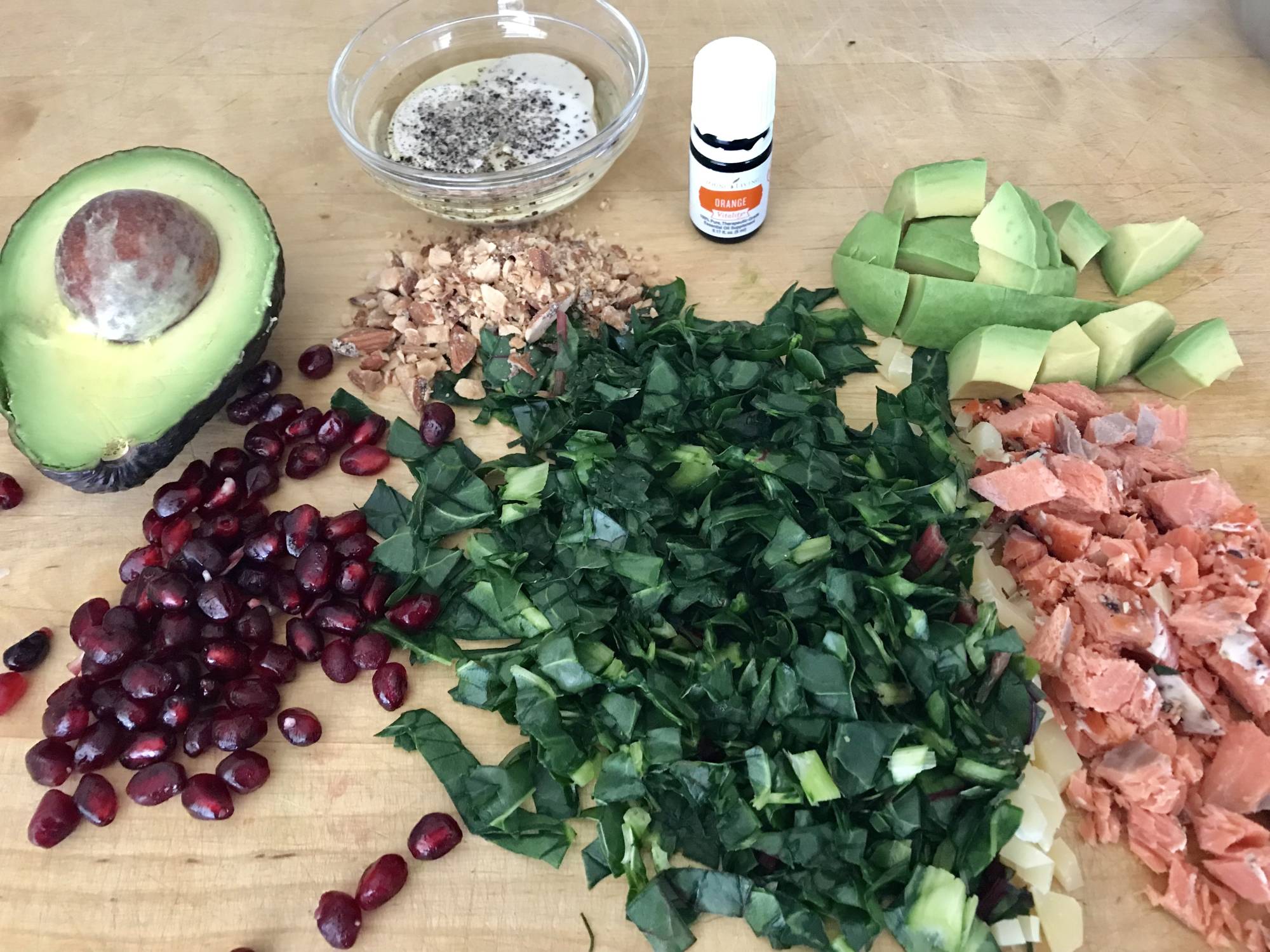 Two cups chopped organic swisschard (from the garden)
Half avocado (from the garden)
Two teaspoons raw almonds
Half cup pomegranates (from the garden)
Half cup chopped wild-caught salmon
Two tablespoons chopped green onions (from the garden)
Dressing:
One teaspoon avocado oil
One teaspoon rice wine vinegar
One teaspoon veganaise
One to Two drops of Young Living orange vitality essential oil
Salt & grown pepper to taste
Pinch of tarragon
Mix all together and eat. Yammers!!!!
caution:
You might want to double the recipe because you may get an unexpected intruder wanting to eat your salad.
Just saying.... it's REALLY that good!!